P51U
How to install a touch driver with right-click function on Linux?
2020/09/15
Please refer to the following steps to install the driver:
1. Please download the driver from the link first.
Download link:
Touch driver with right-click for Linux
2. Extract the driver to the system desktop.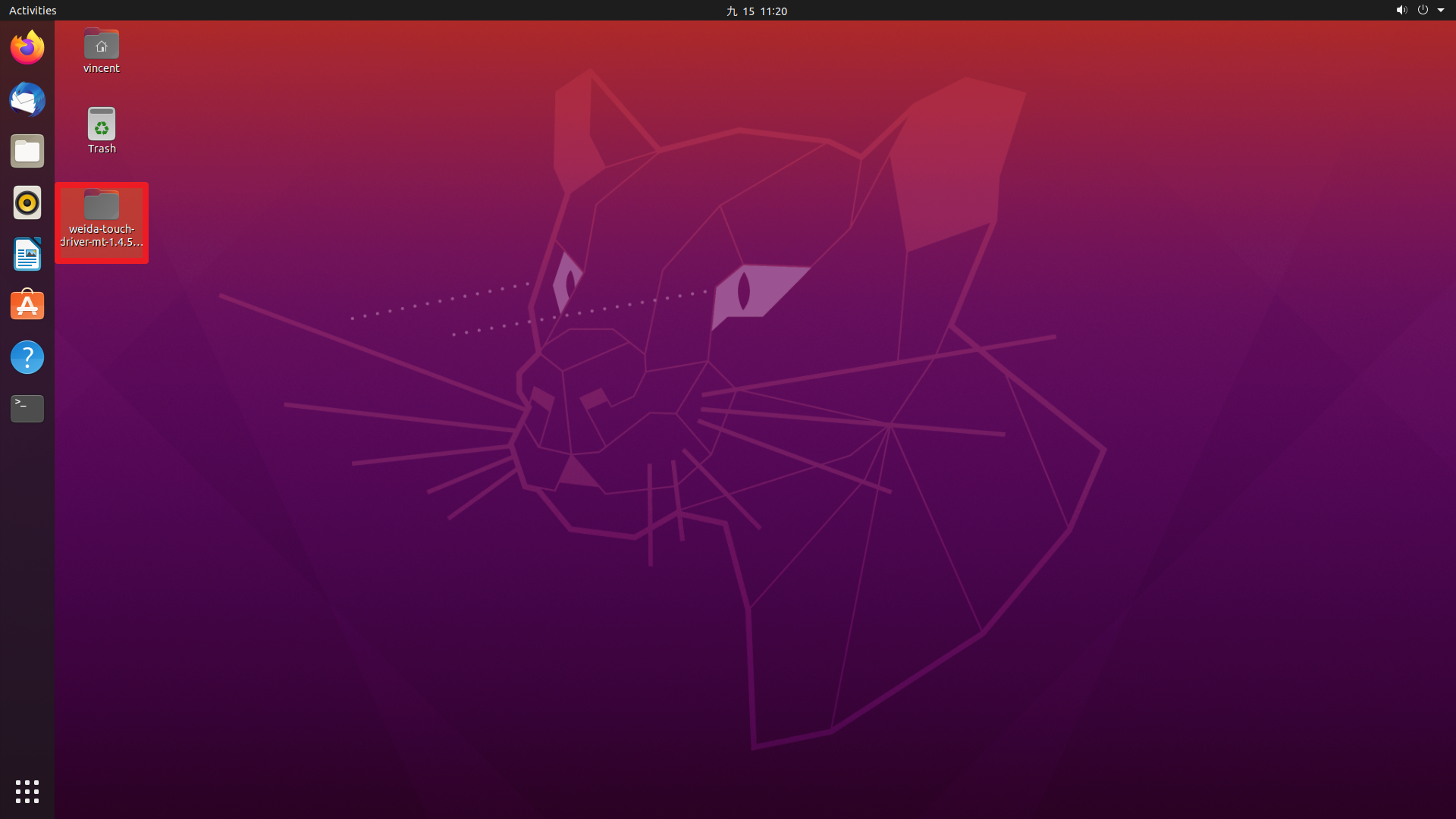 3. Open the terminal and enter the following command to enter the driver folder directory.
Command: cd Desktop/weida-touch-driver-mt-1.4.5-all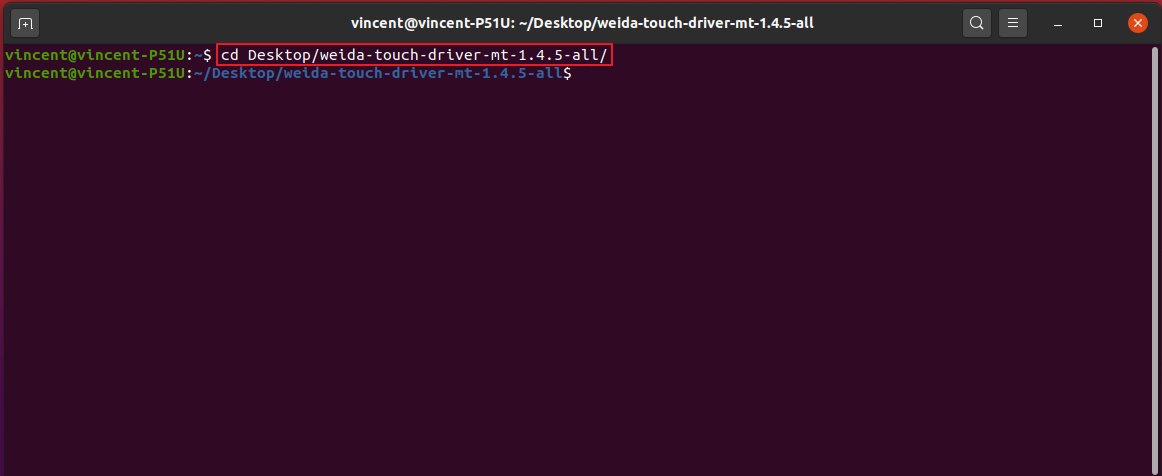 4. Enter the following command to start the driver installation.
1) xhost si:localuser:root
2) sudo sh setup.sh"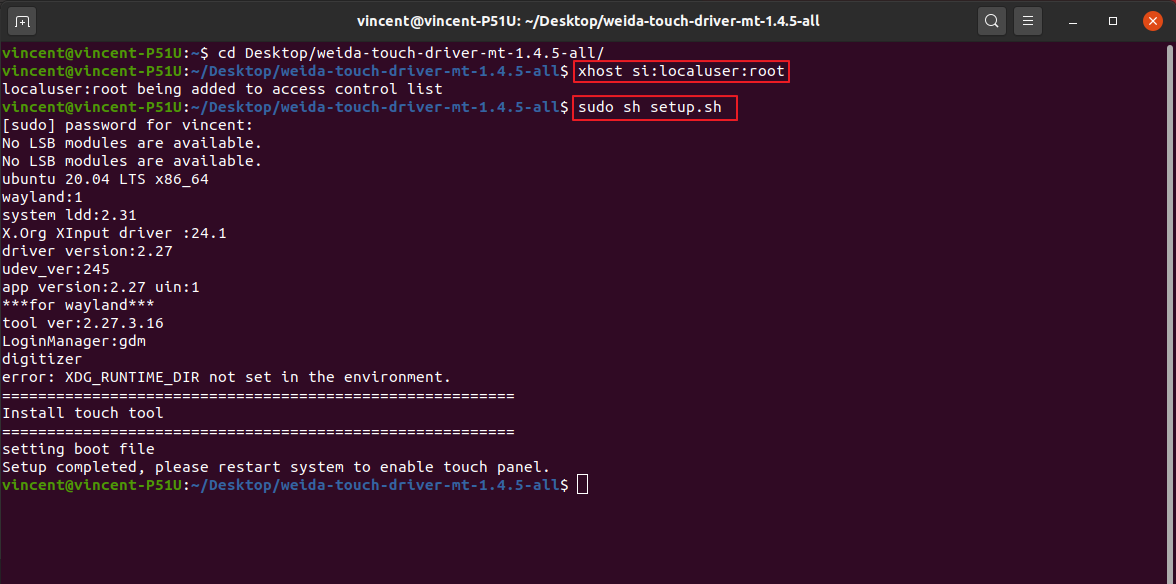 5. The driver installation is completed as shown below, please restart the system.
Command: reboot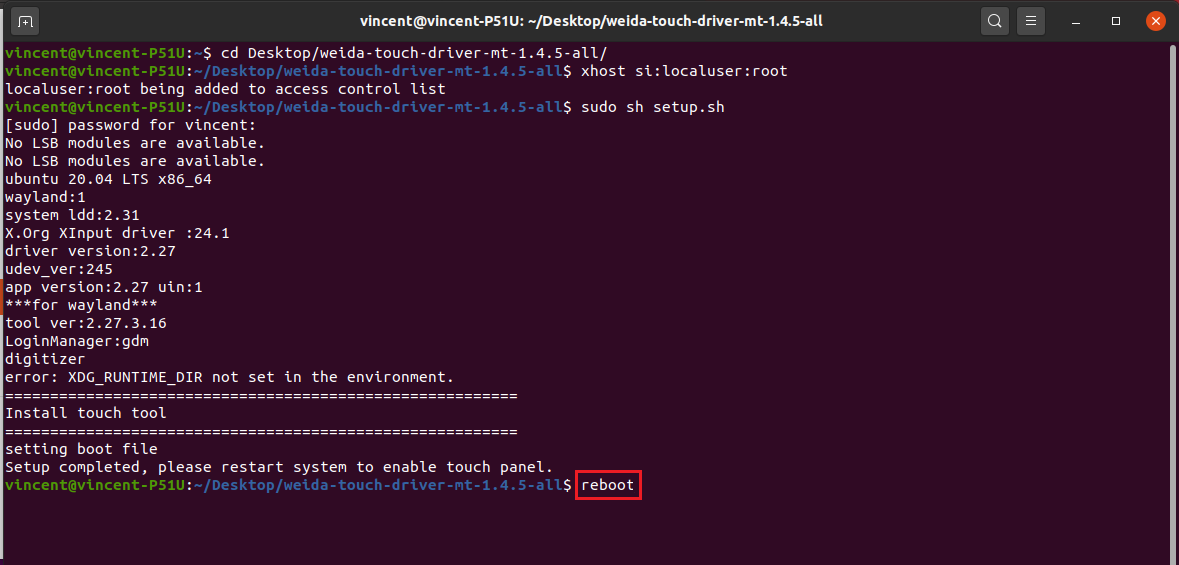 Service Center Info
Hot Line : 886-2-8792-6168
Hours : Monday through Friday 09:00 to 12:00
13:00 to 18:00 Taiwan Time (GMT+8)
E-mail :
Tech Support Form